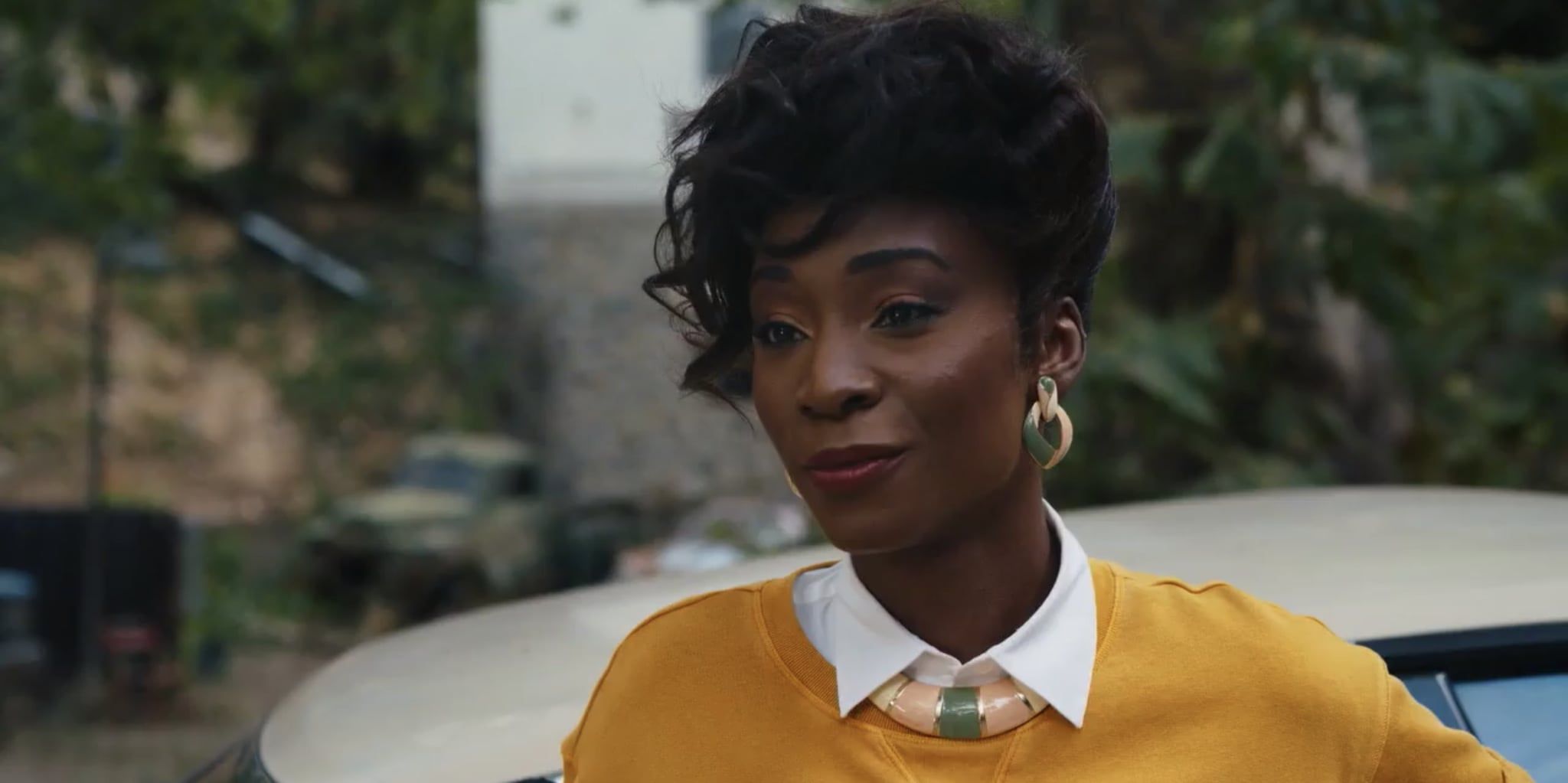 Angelica Ross Just Gave Us a Huge Hint About Donna's Fate in the 'American Horror Story' Finale


Can you even believe that it's already the American Horror Story: 1984 finale, and we still have no idea where the heck this season is going? LOL. Time truly flies when you are confused as hell. I mean, I'm sure Ryan Murphy has some elaborate plan to blow all of our minds and leave us wanting a few more episodes...but in the meantime, this story has a LOT of loose ends to tie up. Like, who is going to end up being the final girl?!
Although she's obviously not going to spoil the ending, I chatted with Angelica Ross (who plays Donna Chambers) to try and pry some answers out of her. And you know what? After our interview, I'm convinced that Donna will end up surviving this whole thing. BTW, if you haven't been paying any attention, you should know that the final girl is a horror movie trope where there's only one woman left standing at the end. Right now, it's looking like it's going to be Brooke, Donna, or Margaret. Brooke and Donna are planning to kill Margaret, Margaret's hoping to kill a bunch of musicians, and the ghosts just want to kill everyone. It's a mess.
As much as we're all rooting for Brooke and Donna to get their revenge, it's kind of tricky to get a read on Donna. She's continuing to work on her "Are serial killers born or made?" thesis, and it's impossible to predict her next step. Still, Angelica says we can trust her. It's all about her backstory, TBH.
"I really do think you can trust Donna. I think that if you look at it really closely from the beginning, the starting point of this is that her father is a serial killer. Her thinking about this thesis is partially her seeking her own redemption," Angelica explained. "She doesn't want to be evil. She doesn't want to kill. She doesn't want to be a part of it. But in order to face that fact, she has to push it to the limit."
So yeah at this point Donna Chambers should be the final girl. Idc. She's by far the most interesting character left #AHS1984 pic.twitter.com/iQN9CDvct3
Uh...is anyone else getting final girl vibes here? So far, Donna has had one of the most impressive redemption arcs in the history of AHS, and to throw that away by killing her off would be totally tragic. It might make sense for her to die in a very heroic way (maybe by trying to save Brooke), but she's just too badass for that! Knowing what we do about Donna, she simply HAS to be the final girl. Thank you for coming to my TED Talk.
Source:
Angelica Ross Just Gave Us a Huge Hint About Donna's Fate in the 'American Horror Story' Finale
This has been sourced from a third party syndicated feed through internet. We are not responsibility or liability for its dependability, trustworthiness, reliability and data of the text. We reserves the sole right to alter, delete or remove (without notice) the content in its absolute discretion for any reason whatsoever.