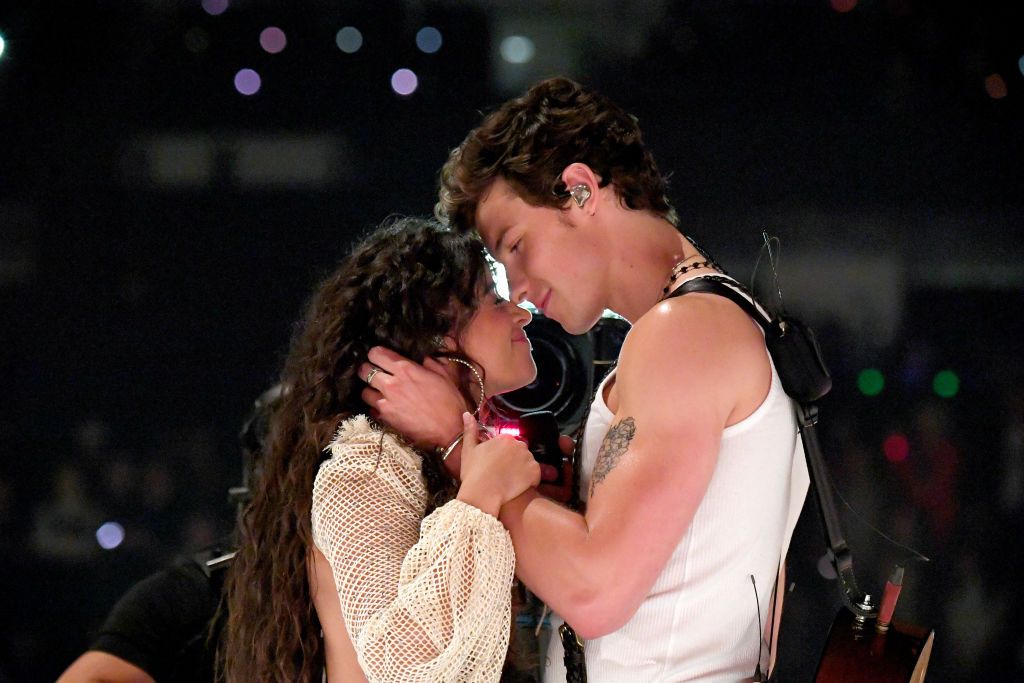 Shawn Mendes Hopped on Taylor Swift's "Lover" Remix and Gushed About His Love for Camila Cabello


Hello good citizens of the internet! Today is the dawn of a new day, and just when you thought that all of the hype surrounding Taylor Swift's album, Lover, had finally died down—surprise b*tch, you thought!!! Taylor, like the musical mastermind that she is, decided to collaborate with Shawn (Bae) Mendes to give her chart-topping song, "Lover," a new remix with a brand new verse.
Taylor hopped on Twitter and Instagram this morning and let her fans know that her COLLBORASHAWN (yes, really) is here, and ready for your ears to absorb. Of Shawn's verses, Taylor said "He has taken "Lover" and he has rewritten parts of it which I think is so important because I love him as a writer, and I also think that everybody would write a different love letter to their lover, and I think his take on it is so beautiful." The highest of praise!
Well guys it finally happened: WE DID A COLLABORASHAWN. Sending out a whole entire THANKS BUDDY to @shawnmendes rn - I'm so stoked that our remix of Lover is out NOW! Link in bio 💗
A post shared by Taylor Swift (@taylorswift) on Nov 13, 2019 at 4:09am PST
With that being said, let's discuss Shawn's "Lover" lyrics and analyze how it applies to his actual IRL lover, Camila Cabello.
[Verse 2: Shawn Mendes with Taylor Swift]We could light a bunch of candlesAnd dance around the kitchen, babyPictures of when we were young would hang on the wallWe would sit on the stoopI'll sing love songs to you when we're eightySee, I finally got you now, honey, I won't let you fall
This seems pretty obvious—Shawn is looking to the future and envisioning what he could possibly have with Camila, which is so freaking cute. He wants the candlelit home-made dinners, complete with kitchen dances and pictures around the house of his youth (with Camila, of course) decorating their hallways and precious countertops. It's all very romantic!
[Bridge: Taylor Swift, Shawn Mendes & Both]Ladies and gentlemen, will you please stand?With every guitar string scar on my handI take this magnetic force of a man to be my loverLook in my eyes, they will tell you the truthThe girl in my story has always been youI'd go down with the Titanic, it's true, for you, loverAnd you'll save all your dirtiest jokes for meAnd at every table, I'll save you a seat, lover (Save you a seat)
Anyone else squinting their eyes at "The girl in my story has always been you" lyric? You totally should be, because chances are it's referring to Shawn and his five-year friendship-turned-relationship with Camila.
🖤
A post shared by Shawn Mendes (@shawnmendes) on Oct 19, 2019 at 5:49pm PDT
Last month, Camila opened up to The Sun about going into romantic territory with Shawn and revealed she was nervous because there was a teeny chance it could fail. "It's almost more scary because you have more to lose," she said. "When you first start dating a person and you know nothing about them, there's less at risk there. I think when you fall in love with somebody you've known for a long time, there's more at stake."
"But it also feels more special because it feels like the love story you see in the movies of people who have known each other for a long time but been too stupid to realize it or say it and then it happens—and that's beautiful too," she added. Did you read that? Camila said "story," and Shawn used that specific verbiage in his "Lover" lyrics. A coincidence? I think TF not!
That being said, Shawn's "Lover" lyrics alludes to his relationship with Camila and reveals what he hopes to have with her in the future when they're older. A polite thing to do, considering that she wrote her recent single, "Easy," about him!
Source:
Shawn Mendes Hopped on Taylor Swift's "Lover" Remix and Gushed About His Love for Camila Cabello
This has been sourced from a third party syndicated feed through internet. We are not responsibility or liability for its dependability, trustworthiness, reliability and data of the text. We reserves the sole right to alter, delete or remove (without notice) the content in its absolute discretion for any reason whatsoever.